The Architectural Lens draws on techniques used to influence user behaviour in architecture, urban planning and related disciplines such as traffic management and crime prevention through environmental design (see also the Security Lens).
While most of the techniques have been developed in the built environment, many of the ideas can also be applied in interaction and product design, even in software or services; they are effectively about using the structure of systems to influence behaviour. Some of the patterns, such as Simplicity, Feature deletion and Hiding things are really fundamental to all kinds of design.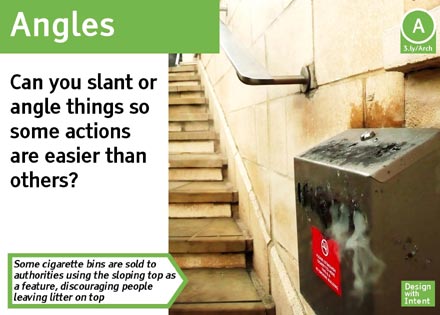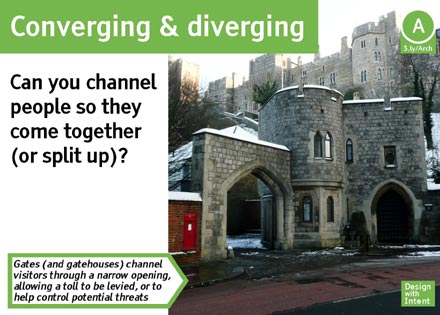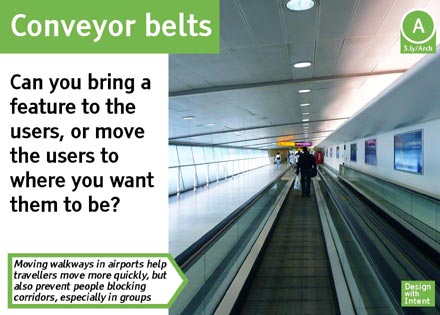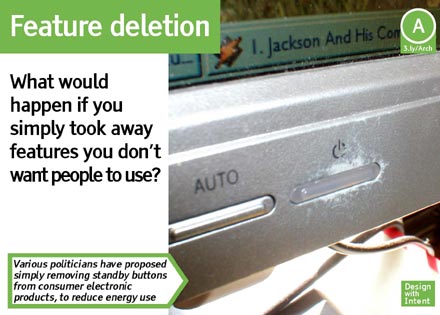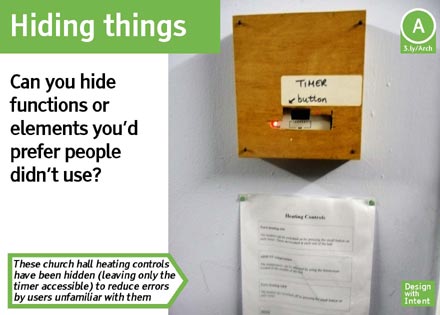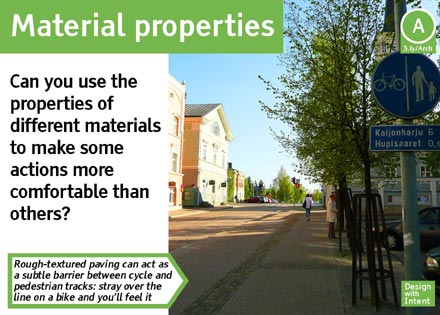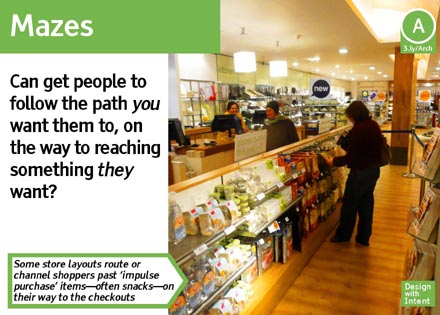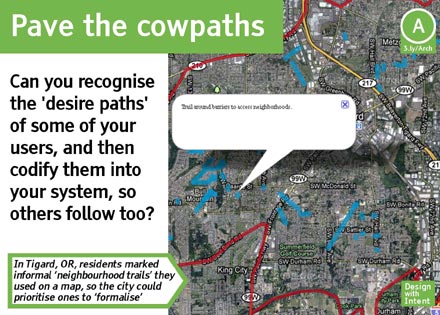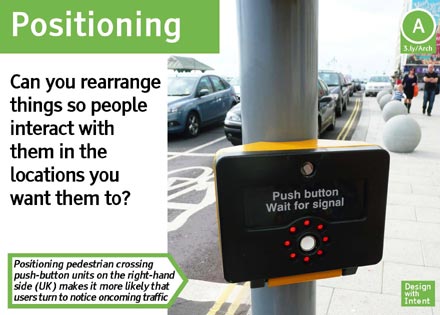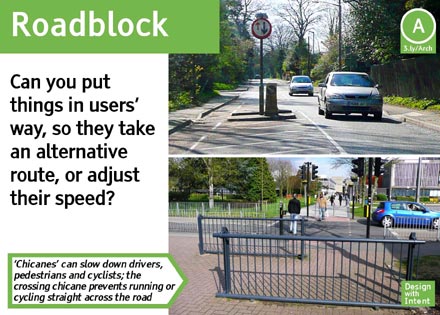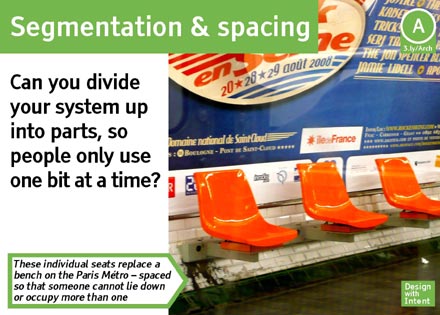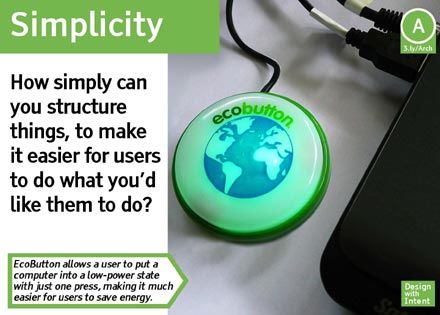 Image for Pave the Cowpaths is a screenshot of an annotated Google Map on Kittelson & Associates' website (http://prj.kittelson.com/tigardtrails). All other photos by Dan Lockton.