The Cognitive Lens draws on research in behavioural economics and cognitive psychology looking at how people make decisions, and how this is affected by 'heuristics' and 'biases'. If designers understand how users make interaction decisions, that knowledge can be used to influence interaction behaviour. Equally, where users often make poor decisions, design can help counter this, although this risks the accusation of design becoming a tool of the 'nanny state' which 'knows what's best'.
Many dozens of cognitive biases and heuristics have been identified by psychologists and behavioural economists, a lot of which could potentially be applied to the design of products and services. The patterns detailed below are some of the most commonly used; this selection draws heavily on the work of Robert Cialdini, Richard Thaler and Cass Sunstein among others.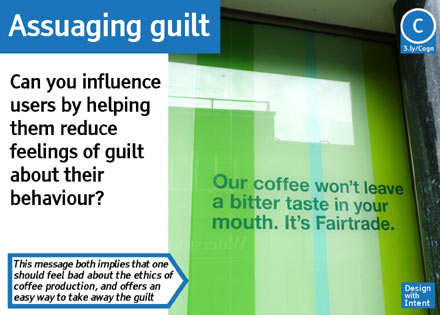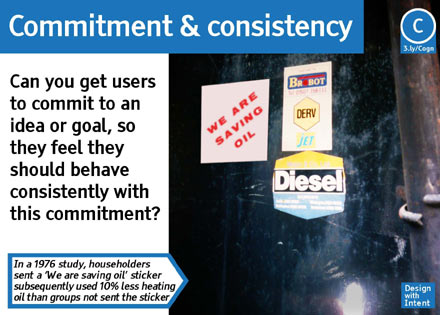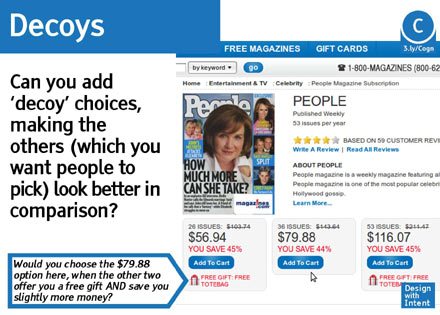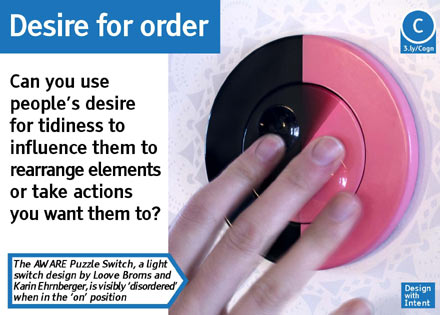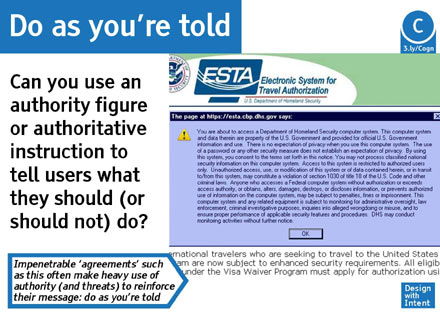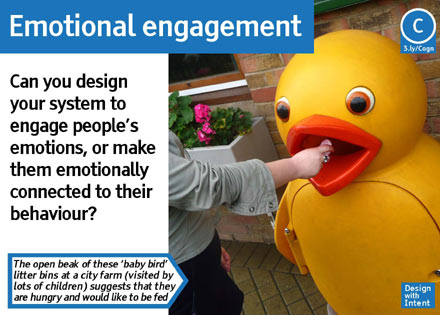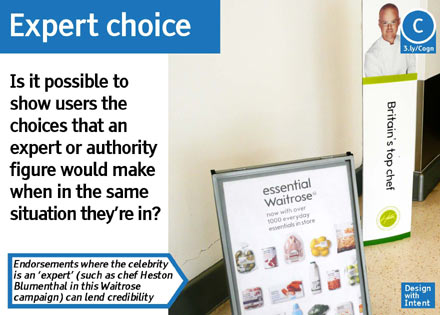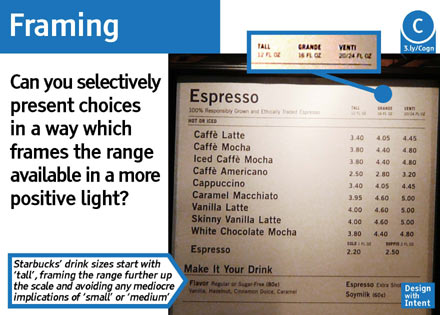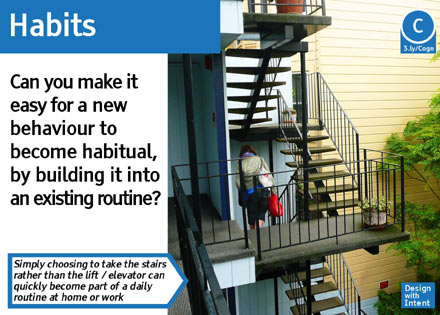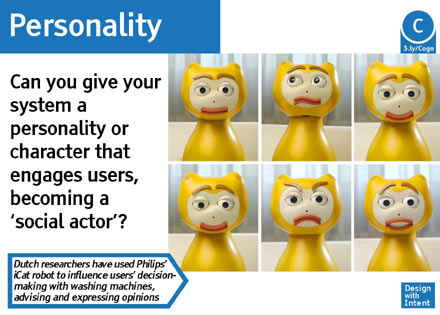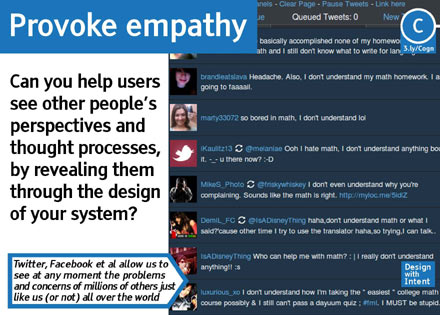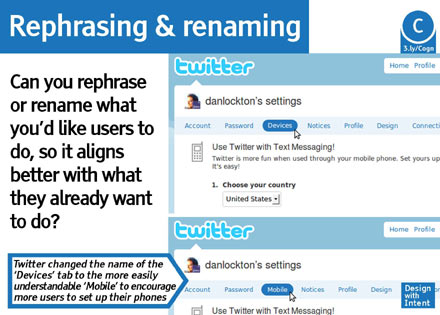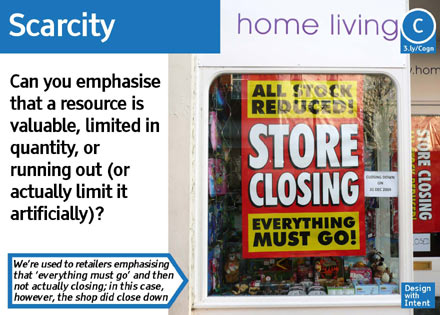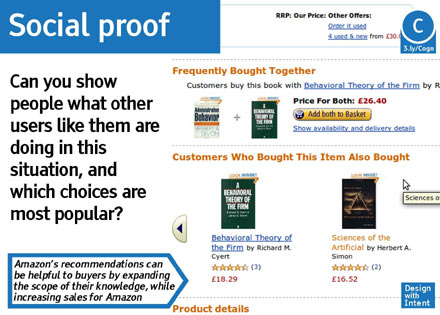 Images for Desire for Order and Personality are promotional photos from the Interactive Institute's AWARE project (http://www.tii.se/aware/designConcept.html) and Philips Robotics (http://www.research.philips.com/technologies/projects/robotics.html). Images for Decoys, Do as you're told, Provoke empathy, Rephrasing & renaming and Social proof are screenshots of Magazines.com, the US DHS ESTA website, Twitterfall.com, Twitter.com and Amazon.co.uk respectively. Other photos by Dan Lockton.