All the patterns are really about interaction design in one form or another, but the Interaction Lens brings together some of the most common design elements of interfaces where users' interactions with the system affect how their behaviour is influenced. So there are some core Human-Computer Interaction patterns here, such as kinds of feedback, progress bars, and previews, and some currently less-used such as feedforward.
This lens also includes some patterns from the growing field of Persuasive Technology, where computers, mobile phones and other systems with interfaces are used to persuade users: changing attitudes and so changing behaviour through contextual information, advice and guidance. Among these are kairos, tailoring and tunnelling, identified in BJ Fogg's seminal book Persuasive Technology: Using Computers to Change What We Think and Do.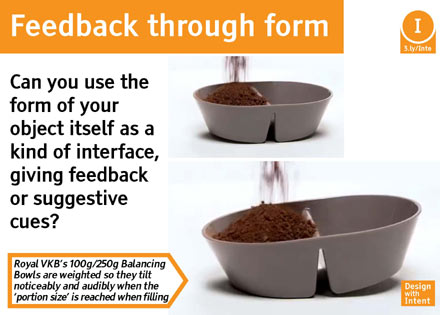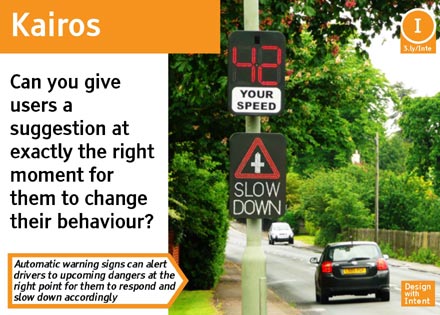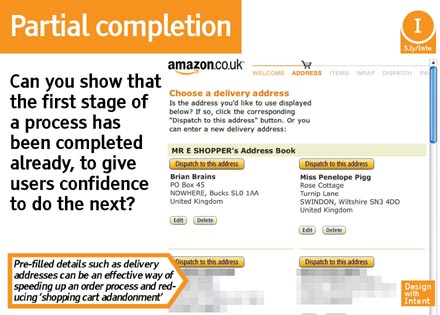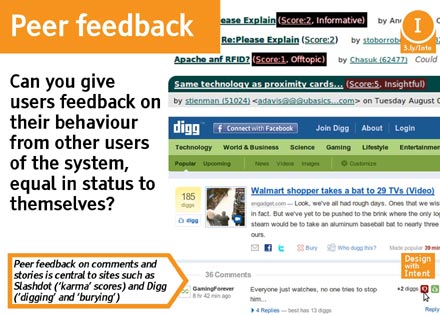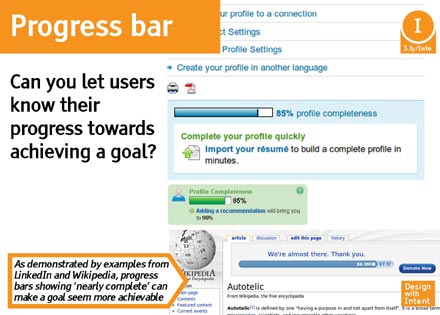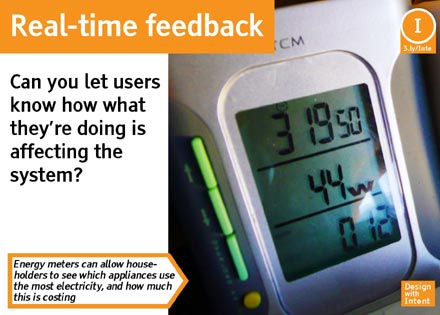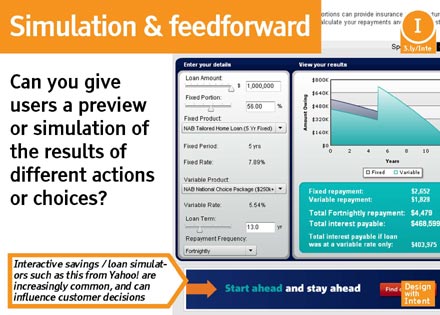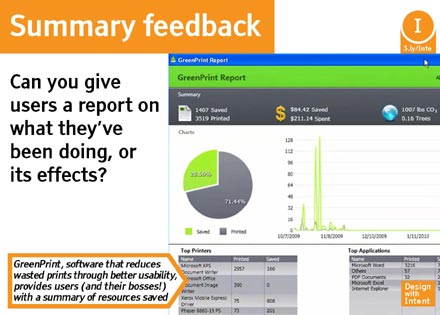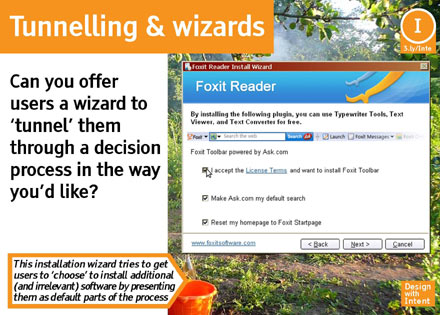 Images for Feedback through form, Summary feedback and Tailoring are taken from promotional videos/demos by Royal VKB, GreenPrint and Pam, available at http://shop.royalvkb.com/shopexd.asp?id=423&menu=2 , http://www.printgreener.com &
http://www.pam.com/indexc.php?demo=1&f=1&ClientTZ=-60
Images for Partial completion, Peer feedback, Progress bar, Simulation & feedforward and Tunnelling & wizards are screenshots of Amazon, Slashdot, Digg, LinkedIn, Wikipedia, Yahoo! savings calculator & Foxit PDF reader.
Other photos by Dan Lockton.