Games are great at engaging people for long periods of time, getting them involved, and, if we put it bluntly, influencing people's behaviour through their very design. Yet this potential has (so far) been underexplored in application to other kinds of situations outside 'recreation'.
The Ludic Lens includes a number of techniques for influencing user behaviour that can be derived from games and other 'playful' interactions, ranging from basic social psychology mechanisms such as goal-setting, to operant conditioning, to common game elements such as scores, levels and collections.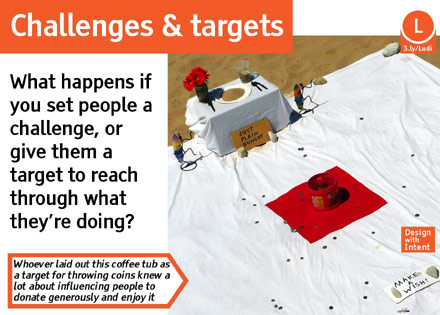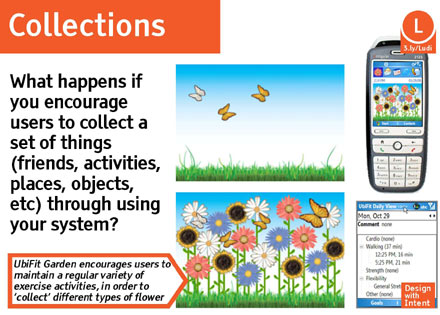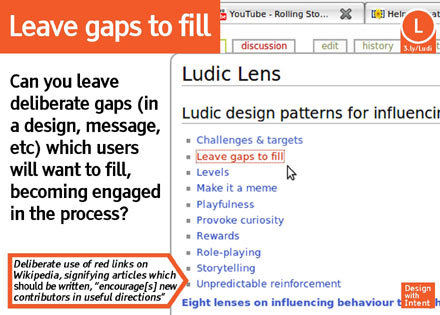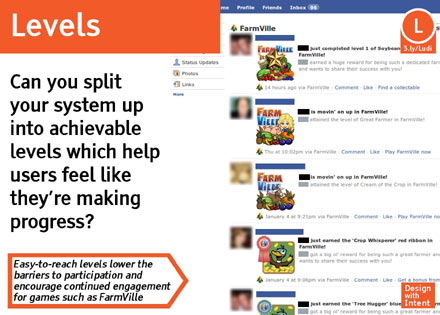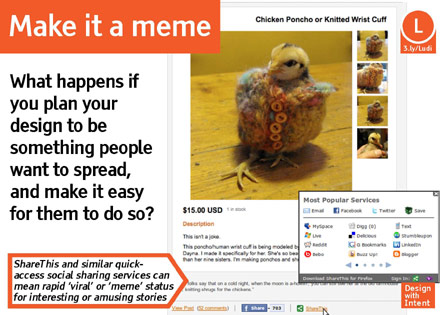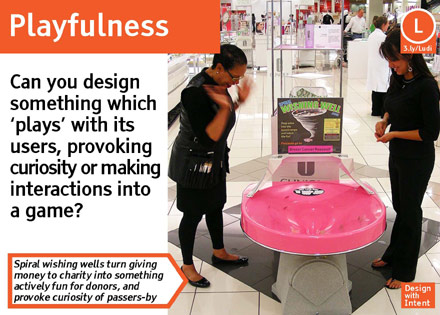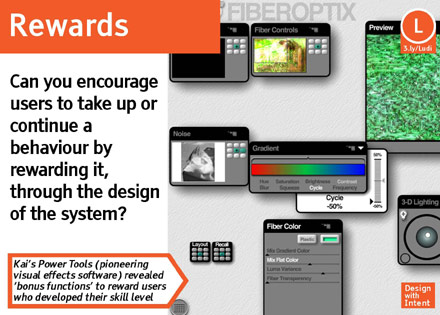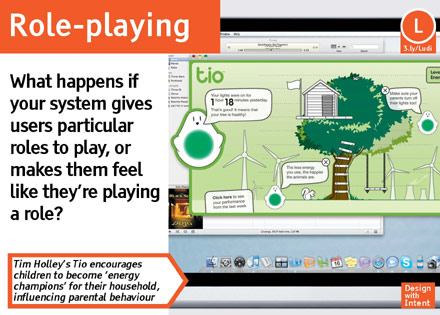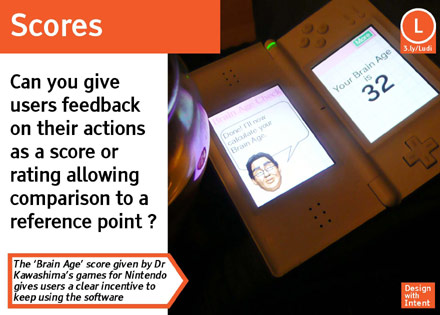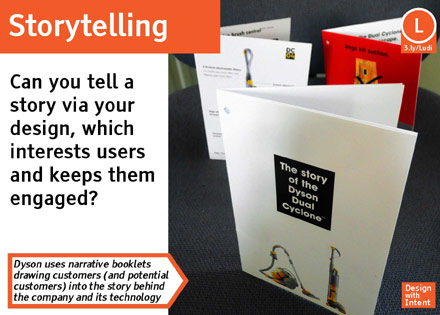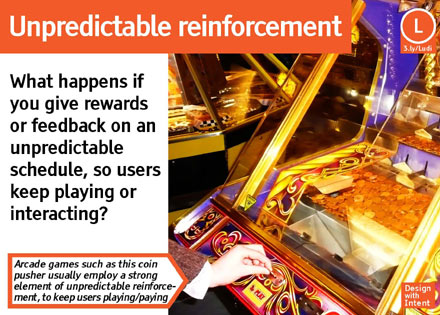 Images for Collections are screenshots of the University of Washington's UbiFit software, developed in collaboration with Intel Labs Seattle, available at http://dub.washington.edu/projects/ubifit
Images for Levels and Rewards are screenshots of Facebook/FarmVille and KPT5 software. Images for Playfulness and Role-playing are promotional photos kindly supplied by Steve Divnick (http://www.spiralwishingwells.com) and Tim Holley (http://timholley.de)
Image for Make it a meme is a screenshot of Regretsy's story on Gooseontheloose's chicken ponchos (http://www.regretsy.com/2009/10/20/kentucky-frilled-chicken). Other photos/images by Dan Lockton.