The Perceptual Lens combines ideas from product semantics, semiotics, ecological psychology and Gestalt psychology about how users perceive patterns and meanings as they interact with the systems around them, and puts them into forms which invite the designer to think about how they might influence people's behaviour. Most are predominantly visual, but they need not be: sounds, smells, textures and so on can all be used, individually or in combination.
These techniques are often applied by interaction designers in the course of doing a job without necessarily considering how they can influence user behaviour.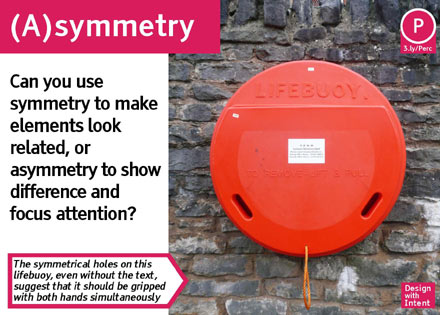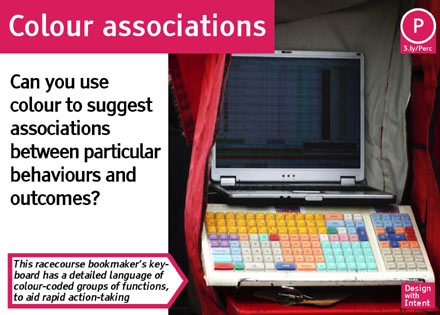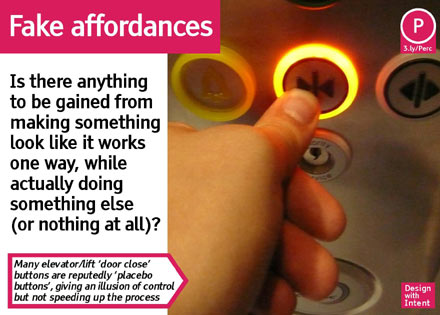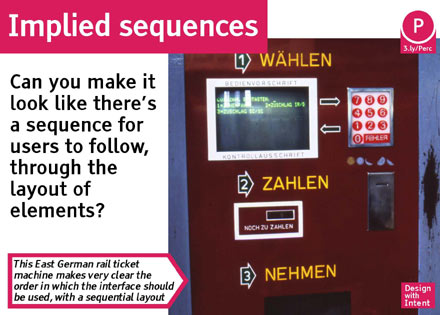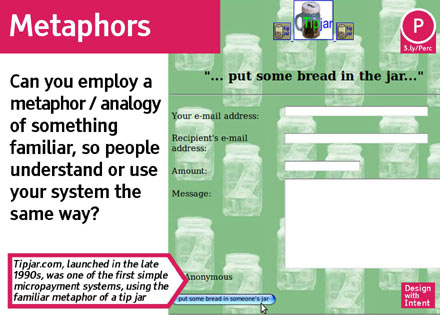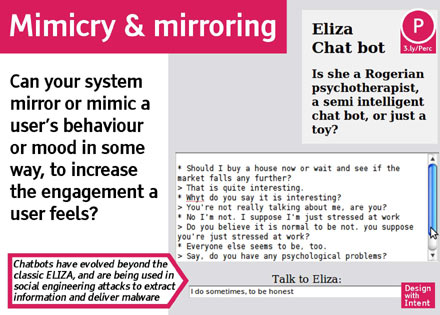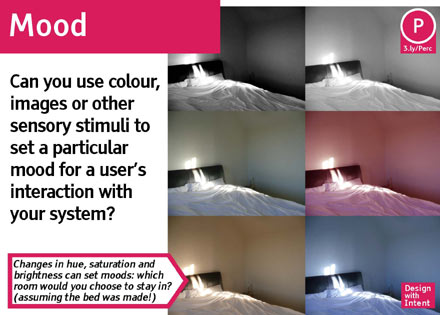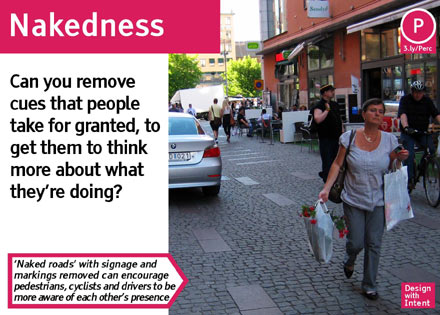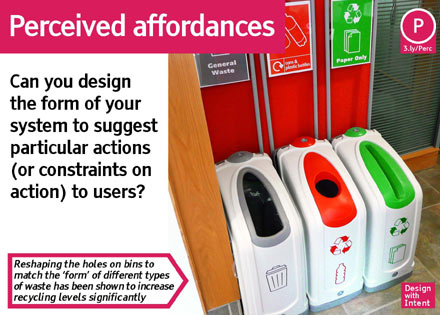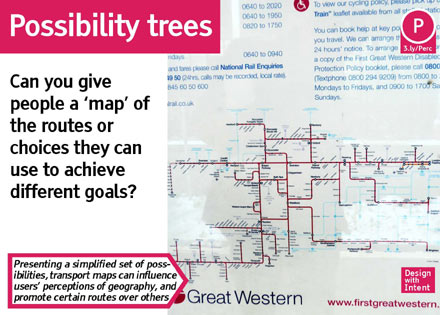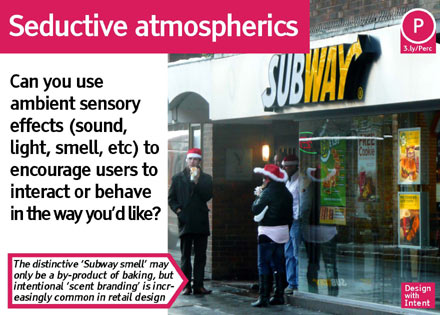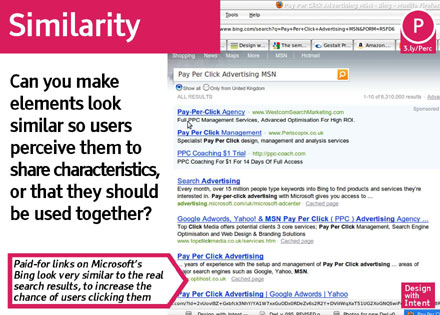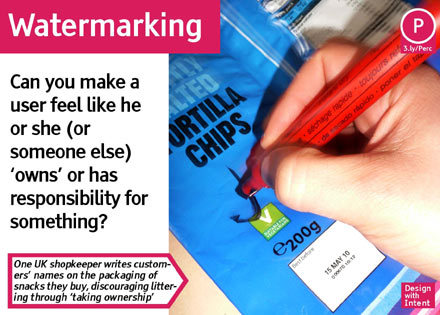 Images for Implied sequences and Nakedness are from Sludgegulper's and ITDP-Europe's Flickr streams, CC-BY-SA and CC-BY licensed respectively (http://www.flickr.com/photos/sludgeulper/4188746062 and http://www.flickr.com/photos/38607288@N03/3836906872). Images for Metaphors, Mimicry & mirroring and Similarity are screenshots of Tipjar.com from the Wayback Machine, Eliza chatbot from http://nlp-addiction.com and a Microsoft Bing search. Other photos by Dan Lockton.