The Security Lens represents a 'security' worldview, i.e. that undesired user behaviour is something to deter and/or prevent though 'countermeasures' designed into products, systems and environments, both physically and online, with examples such as digital rights management.
From a designer's point of view, this can often be an 'unfriendly' – and in some circumstances unethical – view to take, effectively treating users as 'guilty until proven innocent'. However, thinking further about the patterns, it's possible to think of ways that they could be applied to help users control their own habits or behaviour for their own benefit – encouraging exercise, reducing energy use, and so on.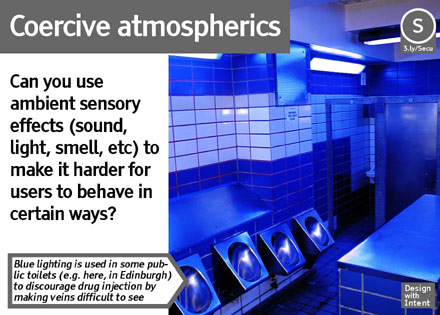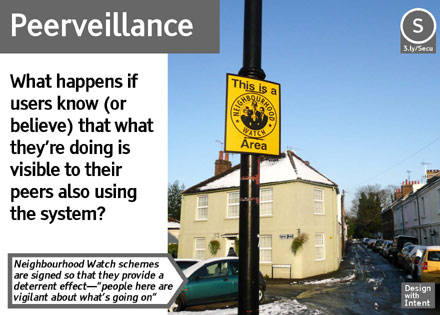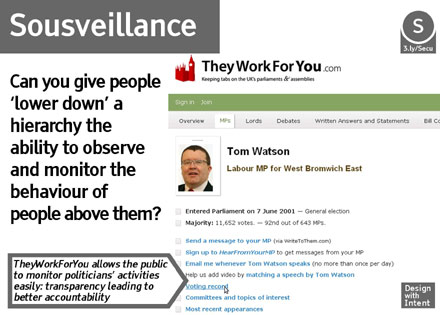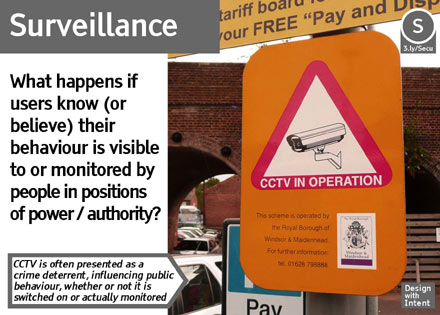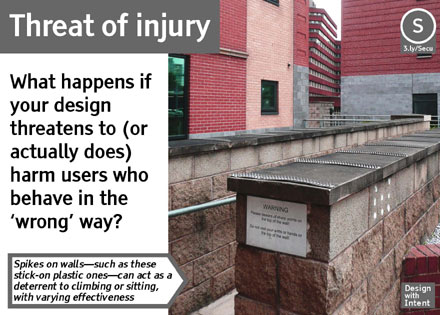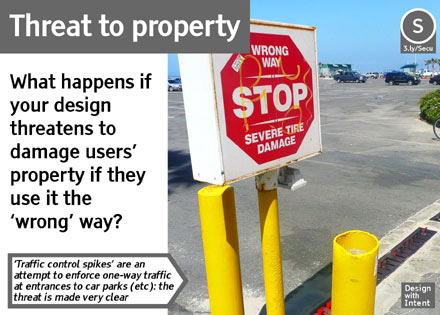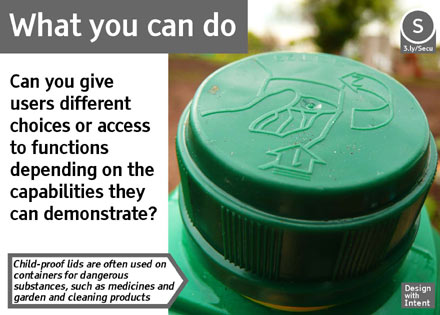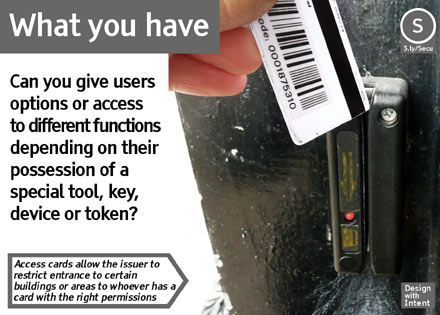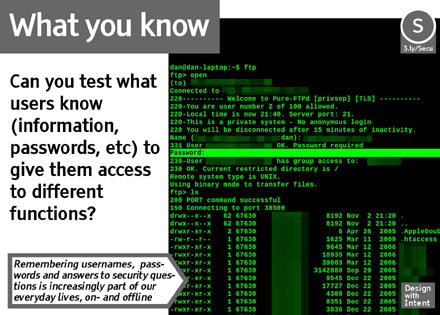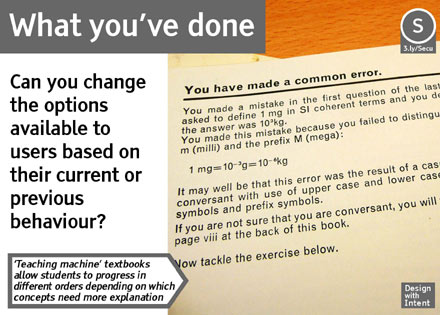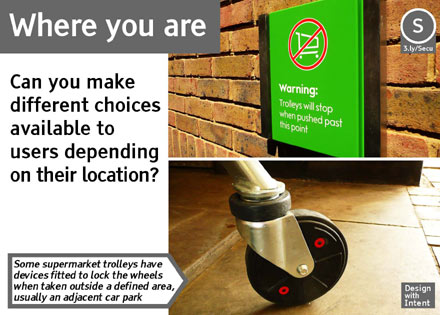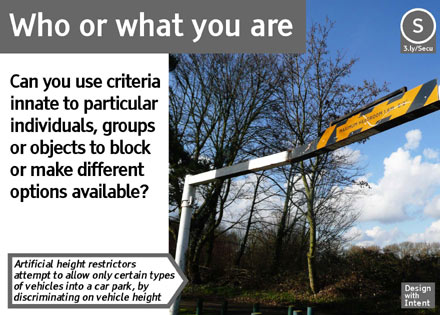 Image for Sousveillance is a screenshot of TheyWorkForYou (http://www.theyworkforyou.com). Other photos/images by Dan Lockton, including photo of Mentor Teaching Machines textbook.